In e-commerce and marketing, conversion rate is the percentage of visitors to a web page or online store who become paying customers.
In the classroom, think of the conversion rate as the percentage of present students who actively engage in the learning process. I want to stress that this is for students who are ACTIVELY engaged, not just compliant (if you want to dive deeper into engagement and compliance, check out the visual below about Schlechty's model, visual by Sylvia Duckworth).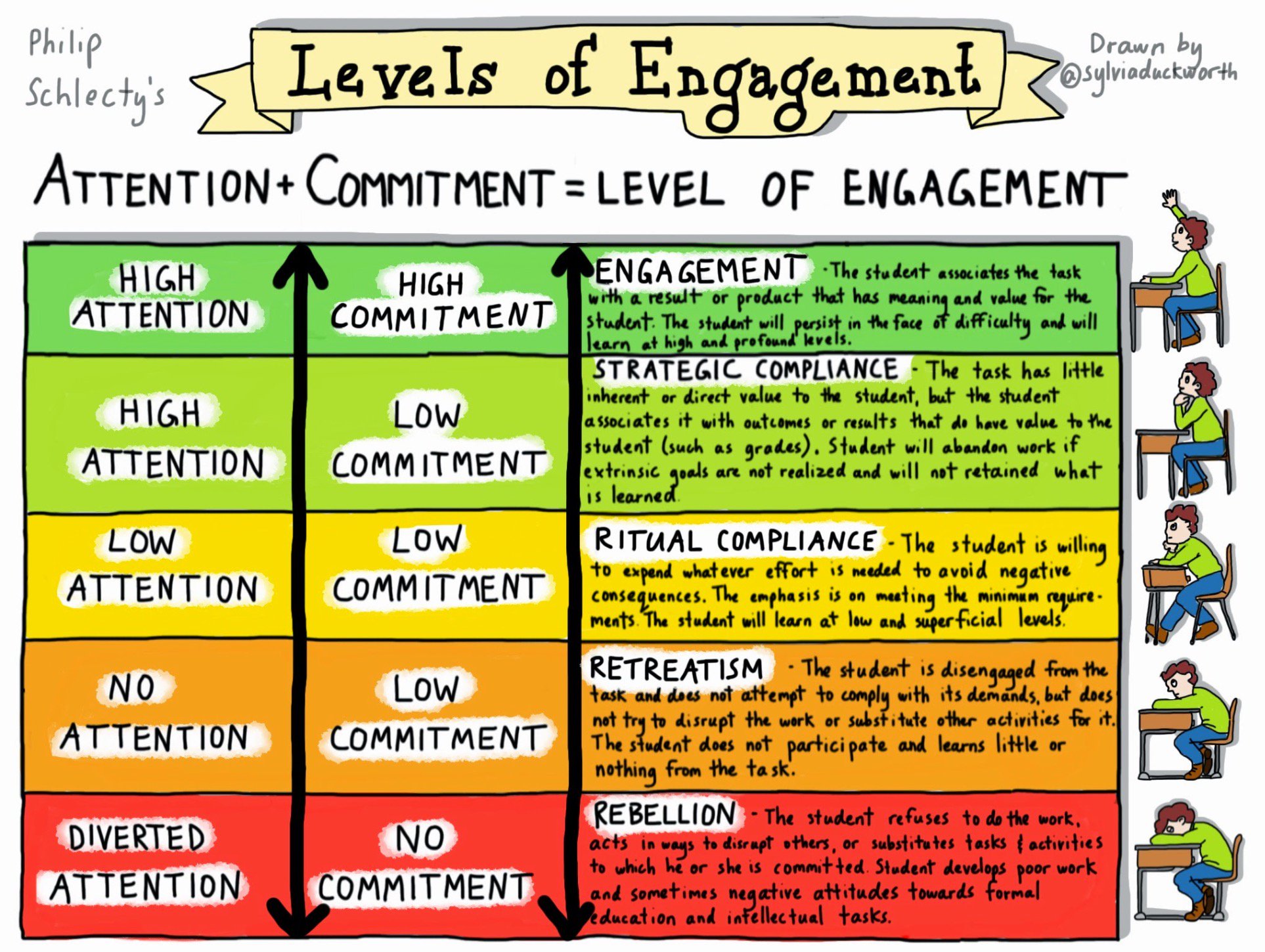 When looking to increase conversion rate on the web, there are a lot of changes you can make to your site, but the most important is to focus on the user experience (U/X), or how something performs or behaves in the real world when its being used. Thinking about your site as an experience helps frame issues that are causing people to browse instead of purchase.
When looking to increase the conversion rate in education, educators need to think about the education experience (EDU/X) that we have in place for our students. EDU/X is based on the keeping the full experience of our students and teachers at heart as we make decisions in our schools and classrooms. For engagement, that means thinking about each activity as part of the whole instruction and keeping the flow and overall impact of each piece in mind as you build. Keeping the full breadth of EDU/X at the heart of our decision-making in our classrooms (albeit virtual or in-person), will help us transform students from simply being present to actively engaged.
While some people believe that engagement strategies are more 'fluff', there are two things that I've noticed in the last decade.
Students need to be present (digitally or in-person) to be engaged, so we need to drive attendance. Students show up when they feel valued, loved, and safe.
Students need to be engaged to be learning, so we need to drive engagement. People engage with content and strategies that are authentic, relevant, and thought-provoking.